Check out our Studs! Conan, Caboose, and Rufus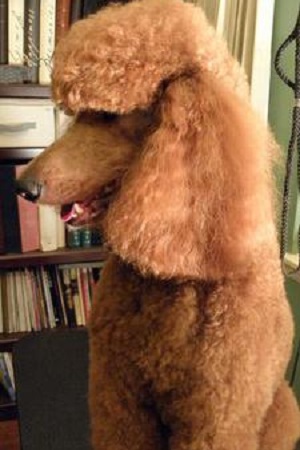 Meet Conan

,

Gingerbreds Red Dragon,

This boy has an awsome temperment, friendly outgoing and very confident. We can take him anywhere and he feels right at home, wether it's a dog show, street fair or the corner coffee shop. He loves people and other dogs and is hands down the smartest dog I have ever owned. He was learing tricks like , sit pretty, roll over, as well as basic obiedience comands as early as 10 weeks! He is from Majestic lines and stands 26′ as the sholder. I expect puppies from him to have great temperments, brains, and beauty.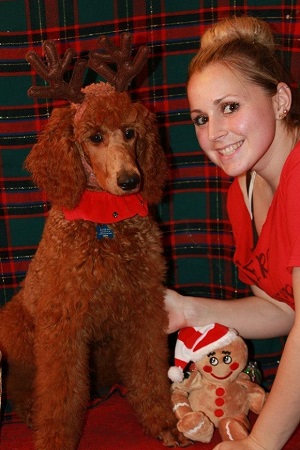 He is the son of our boy Conan (Gingerbreds Red Dragon) and Cinnfully sweets girl Rue (Mithril Marquis-Diamond Lerue de Paris) Rue is a certified therapy dog and Caboose has the same sweet, kind layed back temperament. He frequently goes to work with my Daughter Heather. She is a pre-kindergarten teacher. She uses him to teach dog safety. He enjoys great health, beautiful structure with a wonderful temperament. He has held his beautiful mahogany color. We just love this boy.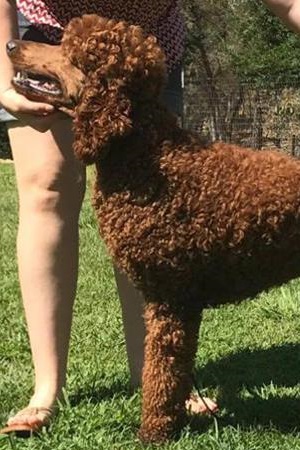 Rufus comes to us from Cindy Paul (Cinnfully sweet standards) in California. He is a beautiful deep mahogany red with black nose. He has beautiful structure and has passed all the health testing we have done. His temperament is very layed back and sweet, gets along with other dogs and pets. His favorite place is on the couch with his head in our lap. We just love this boy.