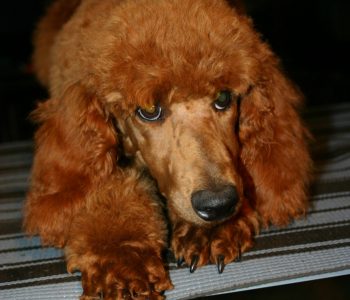 This is our girl Penny,  She is a stunning smaller girl. Standing at 20 inches at the shoulder and weighing about 37lb. She is very balanced front to back a very pretty package. Penny is a real love bug and if she had her way would always be in your lap or next to you.
Testing

Chic # 82234

NE  Clear

vWD  Clear

Cardiac Normal

Cerf Normal

DM Clear

Lola



Retired

(Gingerbred's Habor Light my Fire)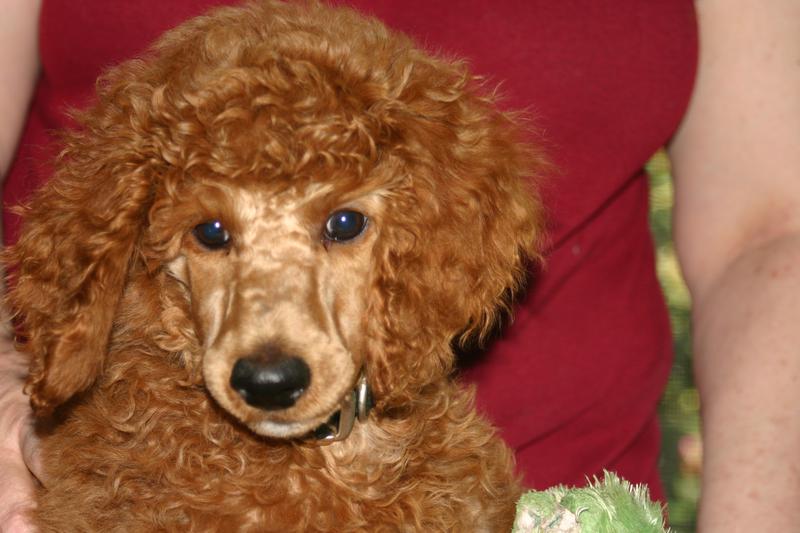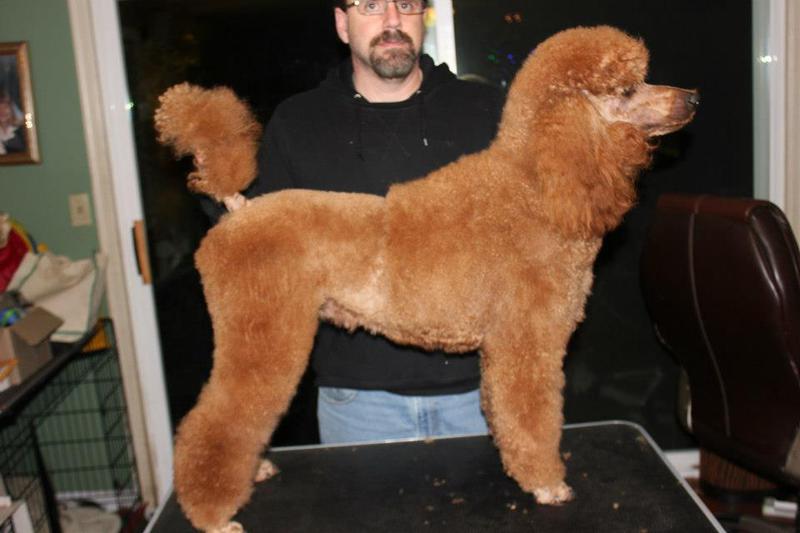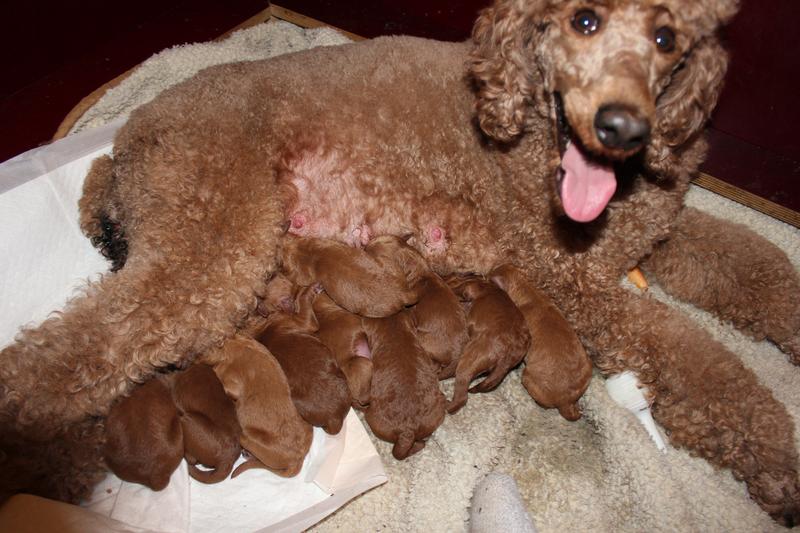 This is our beautiful girl Lola. She comes to us from Dona and Tony at Harbor poodles.

She is out of Harbors D&T's Spicy Paprika and Louter Creeks UH HRCH MHR Southern Standards Red Creole MH "Cooper" Cooper is now the first poodle in the Hunting hall of fame.

We love Lola's sassy yet sweet personality. She is full of fun and very intelligent.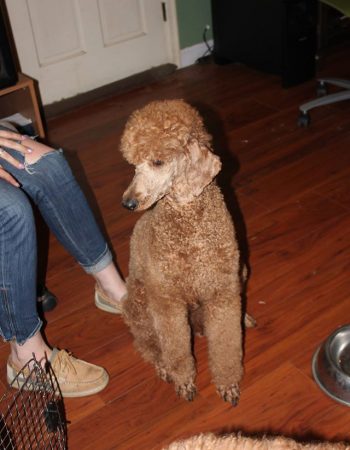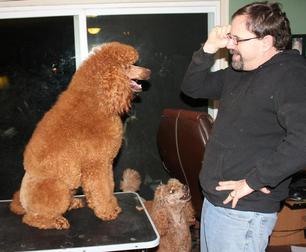 Willow is out of our girl Penny and our boy Caboose. She is a petite girl like her mom measuring 20 inches at the Shoulder and between 35 and 37lbs. She is very gentle and sweet as well as being outgoing and confident. just like her sire Caboose. She has very nice structure being a nice square with a great topline and tailset. So far she has kept her deep mahogany color. Her temperament is rock solid.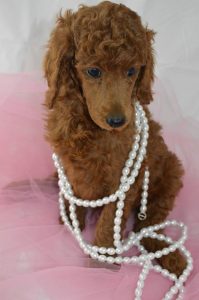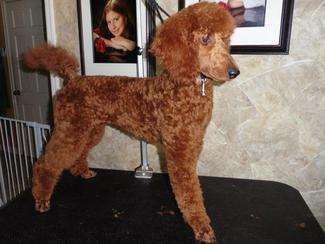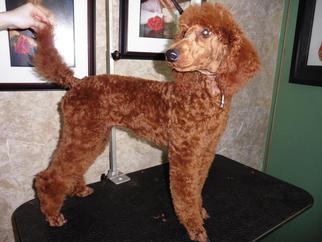 Here is our spunky and playful Poppy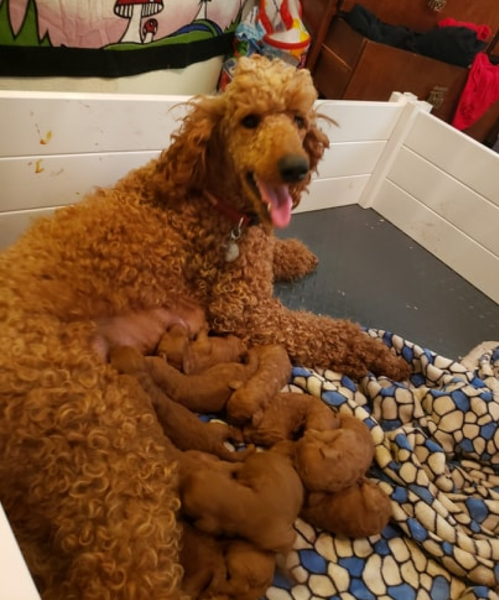 Poppy is out of Lola and Caboose. She is very confident and outgoing. More like her grand sire Coana than her sire Caboose. She is great with kids, dogs, etc… Very solid temperament. She can be a bit on the willful side but is eager to please and easy to train. She is the same size as her dam about 22-23 inches at the shoulder and about 45lbs. Poppy is a sweetheart full of fun.